DID YOU KNOW???

A group of lions is known as a pride.

A group of kangaroos is known as a mob.

Elephants eat 23 hours a day!
HOME/Freebies/abcanimal.html
Animal ABCs Free Coloring Pages
EASY & FUN ACTIVITY FOR KIDS on HOLIDAY BREAK!!

All the coloring pages on our site are free and printable! You may download and print, not for resale, or reuse in any commercial collection other than educational and/or persona usel. Please read our terms of use.

We have high quality, 300 dpi versions in our shop for a small nominal fee!!

Animal ABC's -Learn your alphabet and animals at the same time!!!!!

TIP: To Maximize your gift-giving this season, get fun toys at the dollar store and play "GRAB BAG" where everyone takes one present out of a giant bag.

Also you can bundle up all the ingredients needed for decadent hot chocolate in a nice mug wrapped in colored cellophane with a pretty ribbon. Use white chocolate shavings, and buy mini marshmallows, and colored marshmellows - Don't forget the candycane!

Winter Snowman Game!
FREE online GAME!

Want to play an online, flash Winter Holiday game?
Our Featured Freebie: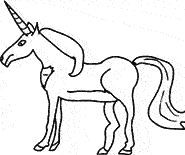 Our featured freebie is this awesome octopus coloring page, free and printable!

Want more free printable coloring pages? Go to the main free printable coloring page and search for more coloring pages by category or use the search below to search throughout coloringbookshop.com
If you would like higher resolution images for coloring we sell the coloring pages at 300 dpi in our store in coloring page collections delivered as an ebook. Coloring books start at $1.99 and are delivered in .pdf format.